Pregnant mommy
A Hand to Hold doula services offers birth coach and childbirth education services to mommies to be. Serving Northeast Florida, Nassau County, Fernandina Beach, Amelia Island, Yulee and Southeast Georgia, Camden County
Love at first sight
A Hand to Hold doula services offers birth coach and childbirth education services to mommies to be. Serving Northeast Florida, Nassau County, Fernandina Beach, Amelia Island, Yulee and Southeast Georgia, Camden County
Pregnant mommy
A Hand to Hold doula services offers birth coach and childbirth education services to mommies to be. Serving Northeast Florida, Nassau County, Fernandina Beach, Amelia Island, Yulee and Southeast Georgia, Camden County
Pregnant mommy
A Hand to Hold doula services offers birth coach and childbirth education services to mommies to be. Serving Northeast Florida, Nassau County, Fernandina Beach, Amelia Island, Yulee and Southeast Georgia, Camden County
"The word "doula" comes from the ancient Greek meaning "a woman who serves" and is now used to refer to a trained and experienced professional who provides continuous physical, emotional and informational support to the mother before, during and just after birth; or who provides emotional and practical support during the postpartum period." – DONA International
​
A doula is a specially trained woman who accompanies a woman and/or couple during labor to provide educational, emotional and physical support. Our continuous, knowledgeable, and reassuring presence makes a dramatic difference on how confident and comfortable a woman feels during labor and birth.

​Benefits of having a trained birth doula include:
Shorter length of labor

Less use or request for pain medications

Less inductions and augmentations of labor

Fewer assisted deliveries

Lower Cesarean rate

Increase in successful VBAC (Vaginal Birth After Cesarean)

Doula support has been linked to better parenting and higher satisfaction with outcome of the birth in general

Empowerment of the couple about making choices for their well-being

Higher satisfaction of their personal accomplishments during labor
*Gift Certificates available*
Makes a great shower gift!!
"Rebecca, you truly helped make Dominic's big entrance very special. You will never know how much I appreciated you being there to help not only Anais, but me too. I do not know what I would have done without you there!" ~ Beau J.
Rebecca McKinney



CD(DONA)
​First and foremost I am a mother. I truly believe that there is no greater gift in life for a woman than her ability to create life. By nature, I am a caretaker and an advocate. Because of these attributes, the transition to becoming a mother for me was an easy one. After going through my own personal journey of becoming pregnant and giving birth, I realized how relevant and powerful a woman can be when mentally and emotionally prepared for this most life changing moment. Through the encouragement of my husband and close friends, I have chosen this path toward becoming a certified doula. I actually feel like I have been on this path all along.

I am passionate about supporting women during this intense and transforming experience. I understand that a woman's past experiences, expectations, and preparations for the birth process all affect her experience. I believe in respecting women's choices, and giving them all the tools necessary to make the most informed and best decision for themselves. As a birth doula, I am there to help guide you through preparing for your desired birth, encourage and assist you during labor, as well as help you adjust to unexpected situations should they arise. I am there to help maintain an environment where your privacy, autonomy and emotional security is protected, and your mobility is encouraged. It is my goal that you have a positive and empowering birth experience, feeling validated and supported.
​
Should you choose my services, I am honored to be a part of your family's birth. It is an experience for me that is equally inspiring and humbling.

I am currently certified through DONA International. The Birth Doula Certification process for DONA includes extensive reading, birth doula classes, and for me to abide by HIPAA laws and DONA International's Standards of Practice and Code of Ethics. For more information on DONA International you can visit their website.
Rebecca is a proud member of the Amelia Island ~ Fernandina Beach ~ Yulee Chamber of Commerce.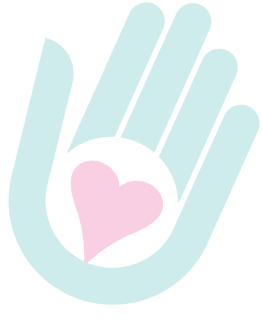 Qualifications
DONA Certified Birth Doula

Full Circle Trained Placenta Encapsulator

Biologix Bloodborne Pathogens Certified

Servsafe Florida Food Safety Handler Certified

Trained in The JJ Way® - Childbirth Education

Neonatal Resuscitation Program Certified - AAP

CPR certified -

American Heart Association

Spinning Babies® Certified Parent Educator (Provisional)

Perinatal Mood and Anxiety Disorder Trained

Trained in Perinatal Mood and Anxiety Disorders by Baptist Health